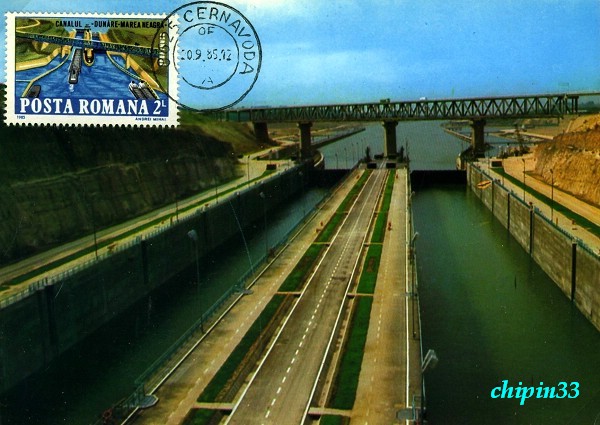 Stamp Issue : 1985-06-07
Truss bridge crosses the Danube-Black Sea Canal, in Cernavoda. The Cernavodă is a town in Constanţa County, Dobrogea, Romania. The town's name is derived from the Bulgarian, meaning "black water".
The town is a Danube fluvial port, and it houses the Cernavodă Nuclear Power Plant, consisting of two CANDU reactors providing about 20% of Romania's electrical energy output. The second reactor was built through a joint venture between Canada's Atomic Energy of Canada Limited and Italy's ANSALDO and become fully functional in November 2007.
The Danube-Black Sea Canal, opened in 1984, runs from Cernavodă to Agigea and Năvodari.
(I have no other information about this bridge, and hope you can provide it, email me please, thanks!)