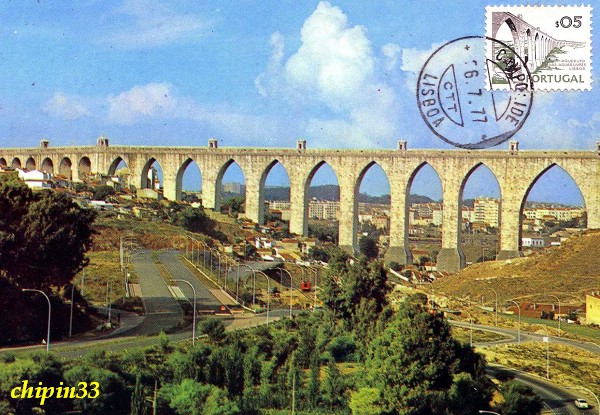 Stamp Issue : 1973-09-05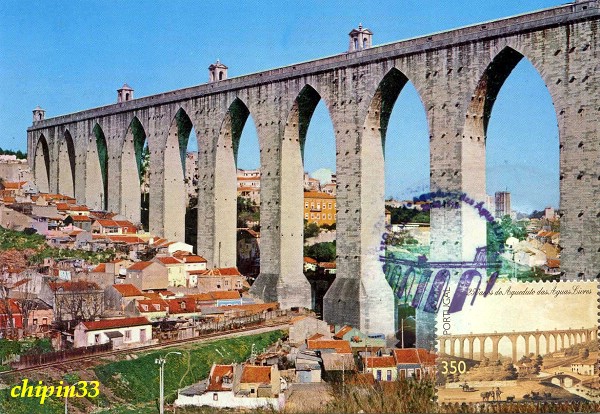 Stamp Issue : 1998-04-27
Águas Livres Aqueduct is a historic aqueduct in the city of Lisbon, Portugal. It is one of the most remarkable examples of 18th-century Portuguese engineering. The main course of the aqueduct covers 18 km, but the whole network of canals extends through nearly 58 km.
The city of Lisbon has always suffered from the lack of drinking water, and King John V decided to build an aqueduct to bring water from sources in the parish of Caneças, in the modern municipality of Odivelas.
Construction Design Engineer conceived the centerpiece of the aqueduct, the arches over the Alcantara valley, completed in 1744. A total of 35 arches cross the valley, covering 941 m. The tallest arches reach a height of 65 m, and many are pointed, reminiscent of arches in Gothic style. It is considered a masterpiece of engineering in the Baroque period.