Stamp Issue : 1949-11-20
Stamp Issue : 1958-12-31
Stamp Issue : 1961-09-24
Stamp Issue : 1963-10-29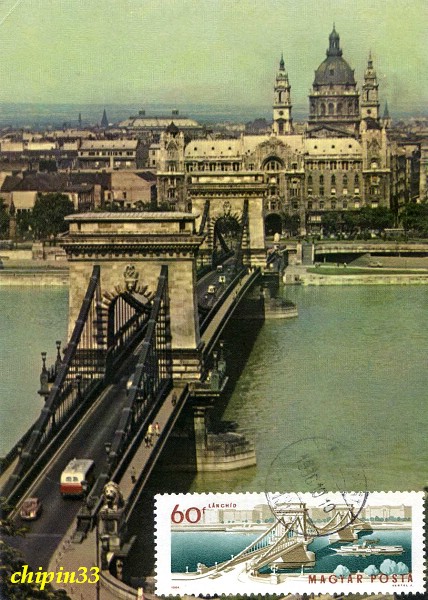 Stamp Issue : 1964-11-21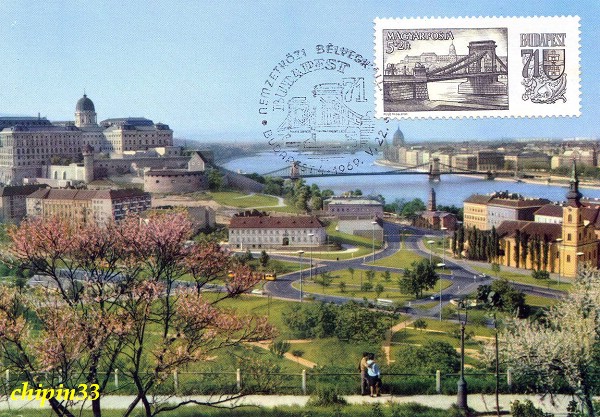 Stamp Issue : 1969-05-22
Stamp Issue : 1973-05-11
Széchenyi Chain Bridge is a suspension bridge that spans the River Danube between Buda and Pest, the western and eastern sides of Budapest, the capital of Hungary. It was the first permanent bridge across the Danube in Budapest, and was opened in 1849.
The bridge was opened in 1849, and thus became the first permanent bridge in the Hungarian capital. At the time, its center span of 202 m was one of the largest in the world. The pairs of lions at each of the abutments were added in 1852. The bridge was given its current name in 1898.
The bridge's steel structure was totally updated and strengthened in 1914. In World War II, the bridge was damaged, and it needed to be rebuilt. The rebuilding was completed in 1949.